🚫Say

STOP

to germs!
💯 Buy our UV Sterilizer And Charger Box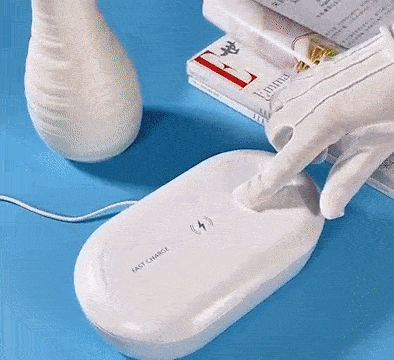 ❗ REMOVES 99% OF BACTERIA
Do you know how much bacteria is on your phone?
Cell phones carry 10 times more bacteria than most toilet seats.
Our UV Sterilizer provides 99% protection from germs.
It is capable to destroy 99.99% of bacteria within 6 minutes.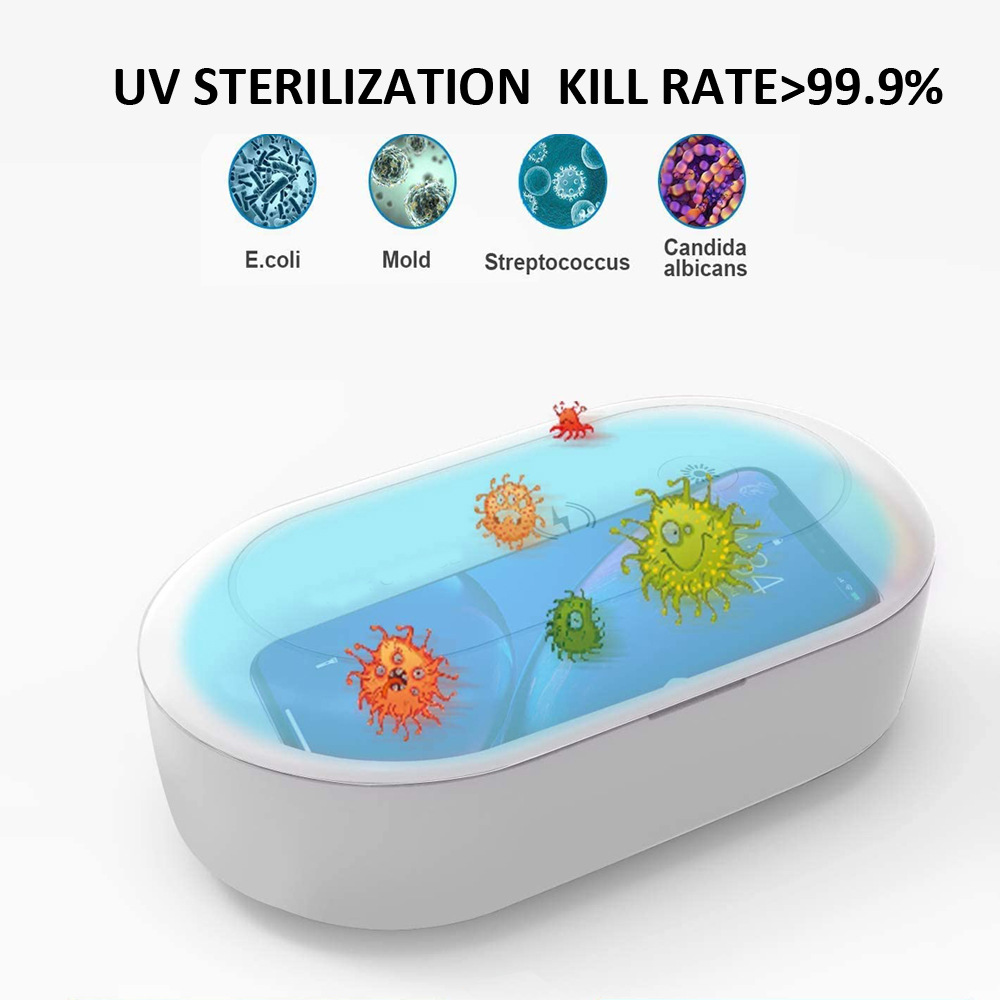 ❗ WIRELESS CHARGING
Our UV Sterilizer And Charger Box has 2 functions: Sterilizer and Power Bank.
Save the space in your bag and take our 2 in 1 sterilizer.
It comes with a USB port to charge different kinds of cell phones.
These include iPhone 6 plus, Galaxy Note5, and Huawei mate7, etc. With the help of a built-in charging port,
this UV sterilizer box can safely sterilize and charge your phone simultaneously.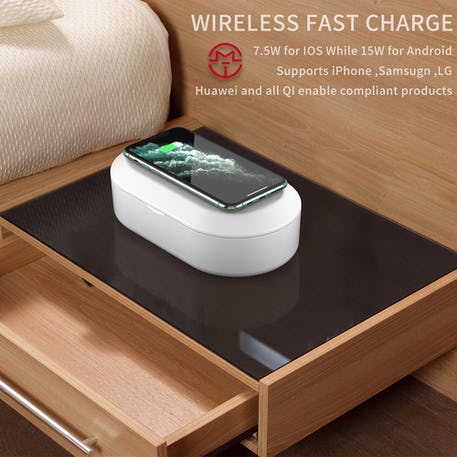 ❗ NICE SMELL
This portable UV sterilizer is equipped with the aromatherapy functionality.
You just need to add a few drops of perfume or essential oil to remove odors.
After the use, your device would smell wonderful.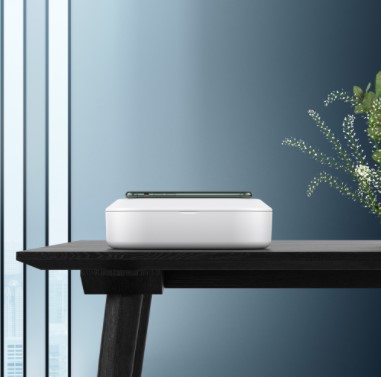 ➕ The wide usages of this sanitizer prove to be the perfect gift on occasions like birthday,
Valentine's Day, Christmas, Thanksgiving Day, Father's Day, Mother's Day, and several other occasions.